Agencies & Associations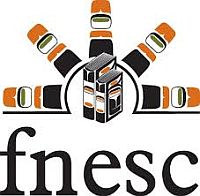 First Nations Education Steering Committee
First Nations Agency
Mail: Suite 113 - 100 Park Royal South, West Vancouver, BC, V7T 1A2
Street: Suite 113 - 100 Park Royal South
Phone: 604-925-6087
Fax: 604-925-6097
[email protected]
The First Nations Education Steering Committee (FNESC) is an independent society led by a strong and diverse board of about 100 First Nations community representatives. FNESC is committed to improving education for all First Nations students in BC.

FNESC was founded in 1992 by representatives of First Nations communities to advance quality First
Nations education in BC and today it has 115 community representative s. FNESC works at the provincial level to provide services in the areas of resear ch, communications, information sharing, advocacy, program administration and networki ng. FNESC also strives to share timely information about programs, government policies, and local, provincial and nati onal education issues that impact First Nations learners.

FNESC has developed partnerships with federal and pr ovincial government agencies and other relevant bodies in order to communicate the issues of BC First Nations and ensure that they are meaningfully addressed. FNESC has had a leadership role in a number of critical advancements, such as the establishment of the BC Aboriginal Education Partners Group and Post-Secondary Education Partners Group, the creation of new First Peoples curricular materials, and inform ing changes to the BC public education system.
Organization Resources
Back to Top