Agencies & Associations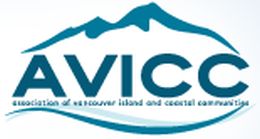 Association of Vancouver Island and Coastal Communities
Local Government Agency
Mail: 525 Government Street, Victoria, BC, V8W 0A8
Street: 525 Government Street
Phone: 250-356-5122
Fax: 250-356-5119
lcookson@ubcm.ca
The Association of Vancouver Island and Coastal Communities (AVICC) is the longest established area association under the umbrella of the Union of BC Municipalities (UBCM). The area association was established in 1950. It now has a membership of 51 municipalities and regional districts that stretch from the Central Coast Regional District down to the tip of Vancouver Island and include Powell River and the Sunshine Coast. The Association deals with issues and concerns that affect large urban areas to small rural communities.
Staff
Name
Position
Professional Category(s)
Liz Cookson
AVICC Secretary-Treasurer
Corporate Administration
Event Planning/Management
Please note: Information provided on this page may not be used for sending unsolicited commercial electronic messages.
Organization Resources
Back to Top