Bids & Tenders
< Previous
Bid & Tender 26 of 42
Next >
Posted: October 12, 2021, 9:17 am
Rural Innovation Hub
Town of Qualicum Beach
Town of Qualicum Beach
RURAL INNOVATION HUB
REQUEST FOR PROPOSALS                                  
 
The Town is seeking proposals from interested parties to design, develop, own, operate and finance a light industrial, forestry and/or agricultural development on certain Town-owned lands near the South end of Qualicum Road.

The Town expects that the project will involve some or all of the following:
acquisition (purchase or lease) of all or portions of the Lands;
subdivision or consolidation of the Lands;
servicing the Lands (including optimizing access to the Lands);
rezoning the Lands and entering into such covenants and agreements as the Town's council may require as a condition of rezoning;
designing and constructing the Development in accordance with the zoning bylaw and applicable zoning conditions;
investigating and remediating any contamination of the Lands, as and if necessary, in connection with the Development;
working with the Town's staff and council in respect of development cost charges, adjacent works and services and property taxes payable in respect of the Development;
ensuring that the Development is financially viable and attractive to purchasers and investors.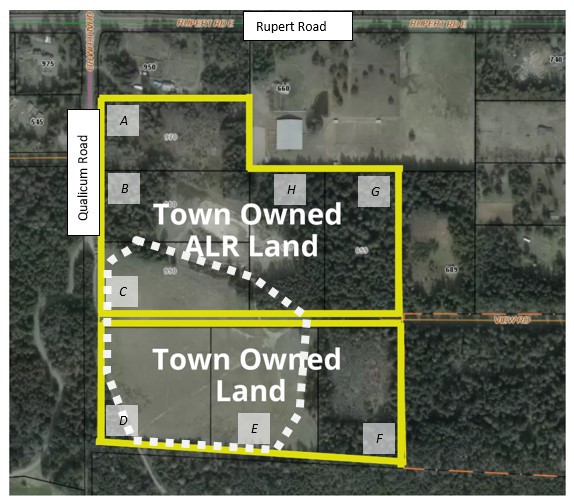 Proposals received prior to 12 noon on November 3, 2021, will be considered in the first intake of submissions. There is no deadline for this Request for Proposals (RFP) – proposals will be considered four times per year.
All communications and questions regarding the RFP are to be directed to Heather Svensen, Corporate Administrator. Inquiries are to be in written form only, emailed to
hsvensen@qualicumbeach.com.
Proposals should be addressed and delivered to the attention of Heather Svensen, Corporate Administrator:
In person, 201 – 660 Primrose St, Qualicum Beach, BC
Mail, PO Box 130. Qualicum Beach, BC, V9K 1S7
 
For the full Request for Proposal visit https://qualicumbeach.civicweb.net/document/8868.
---
Professional Categories:
Construction
,
Agriculture & Horticulture
Expires: November 3, 2021, 12:00 pm
Back to Top