Kootenay Boundary Connections – Strong Together
Date:
April 21 - 23, 2023
Location:
Prestige Rocky Mountain Resort
209 Van Horne St S
Cranbrook, BC
Cost:
Early Bird Registration on or before March 10 - $520.00
After March 10 - $570.00.
Payment Methods:

Payment by credit card registration only through CivicInfo BC. There will be NO separate invoicing or any payments by cheque.


Refund Policy:
Full refunds before midnight April 8th. Substitutions allowed by contacting admin@akblg.ca. After April 8th, requests for registration refunds must be directed to the AKBLG Executive at

[email protected]

Refunds will only be considered in emergency situations as determined by the AKBLG Executive and a refund fee will be applied as per AKBLG policy.
Instructions
Complete the entire on-line form. Fields marked with * are required. Once the form is complete, click the "Register" button at the bottom of this page.
After clicking "Register", your registration will be confirmed.
After you have registered, refer to the on-screen instructions for your payment by credit card to CivicInfo.
If you experience any difficulties with this form, please contact CivicInfo BC at 250-383-4898.
This Registration is Closed.

It has either passed its registration deadline of April 21, 2023 or reached its capacity.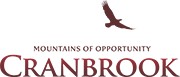 ---