CAMA E-Brief
2022 CAMA CONFERENCE TO PROCEED IN-PERSON
A MESSAGE FROM CAMA PRESIDENT JACK BENZAQUEN
MAY 30 TO JUNE 1, 2022 REGINA, SASKATCHEWAN
As you are aware, we had to cancel our 2020 Deerhurst Conference and our 2021 Mont Tremblant Conference due to the pandemic. After two years of virtual opportunities and webinars, I am pleased to announce that the CAMA Board of Directors has made the decision that our next Conference scheduled for May 30 to June 1, 2022 in Regina will be
held in-person
. We are mindful that the CAMA Annual Conference is a key benefit for CAMA members and are very excited to once again be hosting this valuable professional development and networking opportunity for our profession. I am sure we are all anxious to get together and catch up and celebrate after what has been a very difficult time. Staff are currently working with the Conference and hotel facilities to confirm the details of hotel room blocks which will be released in January 2022. The Conference Planning Committee will begin their planning in September 2021 so please send us any ideas on topics that you would like to hear about.
Future Conference Dates and Locations
CAMA had financial commitments and contractual obligations to the Deerhurst Resort (cancelled 2020 Conference) and the Fairmont Mont Tremblant (cancelled 2021 Conference) so we have re-booked these locations for future events. Please mark the dates and locations in your calendars:
| | | | |
| --- | --- | --- | --- |
| YEAR | DATES | LOCATION | HOTEL |
| 2022 | May 30 - June 1 | Regina, SK | To be confirmed. |
| 2023 | May 28 – 31 (Please note that CAMA will follow FCM this year) | Huntsville, ON | Deerhurst Resort |
| 2024 | June 2 – 5 | To be confirmed. | To be confirmed. |
| 2025 | May 25-28 | Mont Tremblant, QC | Fairmont Mont Tremblant |

We look forward to continuing to host the Long Service Award Recognition Luncheon, the CAMA Awards of Excellence Luncheon and the Annual General Meeting at the Conference once again as opposed to the virtual events that were held these past two years.

Lastly, I would like to commend you all for doing everything that you possibly could over the past 18 months to keep your employees and citizens safe. We will continue to lead our communities thru this challenging time with resiliency and strength.

We will provide you with updates through direct email, social media, our webpage, and e-brief as plans are developed for the 2022 Conference, however please feel free to reach out to Jennifer Goodine, Executive Director at any time (

[email protected]

) or by calling 506-460-2135.

We are very excited to see you all again in Regina!


Jack Benzaquen
CAMA President


Government Launches Jobs and Growth Fund to Create Jobs and Foster Economic Activity in Canada's Communities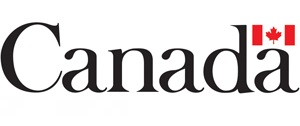 Businesses and organizations across Canada can now submit applications through the new
Jobs and Growth Fund
. Delivered by
Canada's regional development agencies
(RDAs), the new fund provides $700 million to support a regional response and stimulate economic recovery following the COVID-19 crisis by investing in projects that will help to create jobs over the next three years and beyond. This includes up to $70 million dedicated to businesses created after January 2020 that meet eligibility criteria. By investing in job creators, the fund will help them to future-proof, build resiliency and position businesses for a strong recovery by adopting clean technology, increasing diversity, implementing new digital technologies and strengthening capacity in critical sectors. Applications are being accepted on a continuous intake basis until March 31, 2024, or until funding is fully committed. For more information on eligibility criteria and eligible expenses, or to apply to the Jobs and Growth Fund, reach out to your local RDA. Through this fund and the recently-announced
Canada Community Revitalization Fund
,
Major Festivals and Events Support Initiative
and the
Tourism Relief Fund
, Canada's RDAs continue to be trusted partners, delivering targeted support for economic recovery across Canada.
Smart Cities: Digital Transformation and Municipalities
As technology evolves, more and more public sector entities are seeking to leverage it to solve some of their most vexing challenges. However, many municipalities face funding constraints that limit their ability to evaluate and adopt innovative technologies. Combined with the impact of the COVID-19 pandemic on their revenue, municipalities are further constrained in their ability to invest and prepare for the future. That said, there are several cost-effective strategies that municipalities can adopt with relative ease. Leveraging emerging technologies effectively can provide a low-cost way for municipalities to improve citizen interactions, increase transparency and meet sustainability targets.
Read more
The 2021 CAMA Awards of Excellence Submissions
We are pleased to feature the 2021 Awards of Excellence Submissions over the next few editions of e-Brief. These are valuable sources of information and can also be found in the Members Section.
WINNER: 2021 Willis Award for Innovation – Population Over 100,000: City of Surrey
Surrey Makes PPE
Surrey Makes PPE is a program developed by the City of Surrey that supports the retooling of local manufacturers to produce personal protective equipment (PPE) and sells to government and health authorities. This program helps Surrey's economy reduce business failure, create jobs and attract investment during the COVID-19 crisis and beyond.

Since its launch in April 2020, the initiative has supported 25 manufacturers in selling over $12 million in PPE, with 100 jobs being saved or created. Our manufacturers have invested over $5 million in private capital equipment investment and property improvements without any of government assistance funding and have also expanded to take up an additional 55,000 sq ft of industrial space in Surrey. With the City's support, Eternity Medical Equipment became the first company in Canada to start producing Health Canada- and CSA-approved, N95 masks in January 2021.

The momentum of the program's success has led to senior levels of government, industry associations and academia to seek advice from Surrey on how to create economic opportunities. Recently, the City has been invited by the Government of BC to apply for the BC Supply Chain Resiliency Grant to scale up the Surrey Makes PPE program.

Congratulations to the Council and Staff of the City of Surrey on being this year's recipient of CAMA's Willis Award for Innovation for Municipalities with a Population Over 100,000.
WINNER: 2021 Professional Development Award – Population Over 100,000: Regional Municipality of York and York Regional Police
YorkLEADS
York Region and YRP partner with local municipalities to deliver a multi-level leadership development program to provide common learning and skills development aligned to shared leadership competencies. YorkLEADS 101, a three-month course for new managers, explores York Region and YRP's leadership competencies, increases participants' self-awareness, improves skills for engaging teams and supports the transition to a first-level leader. YorkLEADS 201, a nine-month course for mid-level managers, helps participants increase capacity to meet new challenges and gain a deeper understanding of leadership competencies. Participants complete 360 assessments, formal classroom sessions and an Action Learning Project. YorkLEADS 301, a one-year course for high-potential and experienced leaders, supports participants in applying leadership concepts and methodologies to an Action Learning Project, sponsored by senior leaders. Curriculum is facilitated by academic experts, participants complete 360 assessments and select an executive coach. Leaders Sessions, half-day development sessions, are typically for Directors and above and focus on a leadership competency that's selected by the executive sponsors and brought to life by keynote speakers.

Congratulations to the Regional Municipality of York and the York Regional Police on being this year's winner of CAMA's Professional Development Award for Municipalities with a Population over 100,000.
Ontario Investing in Green Infrastructure to Help Smaller Communities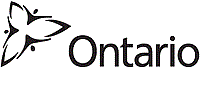 Ontario is protecting people's health by bringing infrastructure investments to small communities to help them improve the quality of their drinking water. The Green Stream is part of the joint federal and provincial Investing in Canada Infrastructure Program (ICIP). Up to $240 million in joint federal and provincial funding is available for this intake, including $110 million from the Ontario government. Across the province, funds will target projects that address critical health and safety needs in communities by making local drinking water infrastructure safer and more reliable. The current application intake for the Green Infrastructure Stream opened on July 13, 2021 to 408 eligible municipalities with populations under 100,000, 127 First Nations and eight Local Services Boards with eligible drinking water infrastructure assets. Eligible applicants will have up to 8 weeks with a deadline of September 9, 2021 to submit applications for provincial review and nomination to the federal government through the
Transfer Payment Ontario website
.
CAMA'S 50TH ANNIVERSARY PROFESSIONAL DEVELOPMENT SERIES - FREE WEBINARS
As part of our ongoing commitment to our members we are pleased to present the CAMA 50th Anniversary Professional Development Series for 2021. This program is comprised of various webinars that are coordinated FREE of charge for the CAO/City Manager, senior managers and employees. Along with our own webinar series, CAMA Partner companies will be providing educational and informative learning opportunities that showcase innovative services and products relevant to municipal management. Have any topics you would like to see presented in the series? Contact the CAMA National Office at 1-866-771-2262 and please also forward all opportunities to your staff members.

September 9: Building Resilient Communities Hosted by: CSA Group and Insurance Bureau of Canada
Thursday, September 9th, 2021 / 1:00 p.m. to 2:00 p.m. EST

Speakers:
Michael Leering, Director of Environment and Business Excellence, CSA Group
Rob De Pruis, Director, Consumer and Industry Relations, Western, Insurance Bureau of Canada

Registration Cost: FREE but registration is required here
What does climate resiliency even mean in a municipal context? My community isn't at risk because we're not near a river or lake, right? Is there something easy we can do to protect our municipality? By the end of this session you will have answers to these questions, and more! The Insurance Bureau of Canada (IBC) and CSA Group have heard from communities that a changing climate is bringing more unpredictability to your planning efforts, and that you don't have the luxury of time for trial and error. IBC insights, and CSA Group standards, training, and research, can help municipalities build better, safer, and more sustainable communities.
This event is designed to provide you with an understanding of the insurance impacts severe weather has on your residents and businesses, particularly from flooding, and outline the tools IBC recommends to help you. You'll be better equipped to identify and implement standards that have been crafted by leading experts, from a variety of backgrounds that can be incorporated into your planning documents for the future.
CSA standards are designed to help you use the evidence-based expertise provided in the documents to better prepare your municipality, and with virtually no impact on your budget.
You play an important role in building healthy, safe, and prosperous communities and regions. Whether you are administering a large city, a small hamlet, or somewhere in between, municipalities often struggle with the same issues, including climate adaptation, flood risk mitigation, or developing resilient neighbourhoods. Click this link to register for this free event, and please forward this to any of your colleagues who may also be interested in attending. We're looking forward to an engaging webinar with all of you!
For general inquires or if you have any questions about this session contact
[email protected]
, Michael Leering (
[email protected]
) or Rob De Pruis (
[email protected]
)
WELCOME NEW MEMBERS!
Janette Smith, City Manager, City of Hamilton, ON
Merel Jarvis, Interim Chief Administrative Officer, Town of Crossfield, AB
Raymond Callery, Chief Administrative Officer, United Counties of Leeds and Grenville, ON
Jody Penner, City Manager, City of Winkler, MB
CAMA e-Brief is published every two weeks. Watch for the next issue on: The week of August 9, 2021


To view the last CAMA e-Brief, visit: http://www.camacam.ca/archive

Job Scene is distributed every week. The Next issue will appear on: August 2, 2021



To view the latest Jobs go to: http://www.camacam.ca/jobs
CAMA is a non-profit association open to all senior managers dedicated to improving municipalities in Canada.
Canadian Association of Municipal Administrators
PO Box 128, Station A
Fredericton, NB E3B 4Y2
CANADA