CAMA E-Brief
Celebrating CAMA's 50th Anniversary: The 1990s - Big Ideas
CAMA was founded in 1971 and emerged from the participation of senior municipal managers attending the Federation of Canadian Municipalities (FCM) Annual Conference. Over the past five decades, CAMA has grown to an Association of over 650 senior municipal leaders across Canada dedicated to achieving excellence in local government and also establishing a much needed network nationally. 2021 marks the golden year of our Association.

There were some BIG IDEAs in the 1990s. The #CAMA50 project looks back at the decade that brought us some challenges, but also gave us revolutionary technology and a renewed focus on the value of local government. Learn more about CAMA during the 1990s by clicking on the following links:
. .
In 1991, CAMA welcomed its first female president. Lea Frame, from Winnipeg, MB. Ms. Frame served on the CAMA Board as a representative of the Canadian Municipal Personnel Association. Pictured here, Lea Frame, CAMA's first female President in 1991 and CAMA Board Member John Ernest "Jack" Willis. CAMA's Willis Award for Innovation (as part of the Awards of Excellence Program) is named in his honour.
Political Acumen: Meeting with Provincial & Federal Ministers
R
ecognizing the importance of political understanding in the role of senior municipal administrators, also referred to as political acumen, the Canadian Association of Municipal Administrators (CAMA) launched a Political Acumen Toolkit. This resource can be found at
politicalacumen.camacam.ca
Provincial/territorial and federal governments are both important touch points for any municipality. Provincial and territorial governments fund and administer municipalities, and therefore it is critical for CAOs and their Councils to build strong relationships with their local representatives and the Ministers/Deputy Ministers overseeing the departments that govern, impact, and benefit their community. While the federal government has less oversight as municipalities are not their jurisdiction, it too creates policy that directly impacts municipalities and provides grant funding for municipal initiatives.
In this section of the Toolkit, we look at the connections between municipal, provincial and federal and how to effectively work with representatives at higher levels of government.
Today's featured category is Meeting with Ministers.
If your municipality requires an audience with a Minister, it is always best to coordinate that meeting through your local MLA, MPP or MP. Your local representative will know the proper procedures for scheduling a meeting and including them demonstrates respect for their office and builds trust.
Keep in mind that elected representatives at the provincial and federal levels have full calendars, multiple initiatives, and many stakeholders to address. For this reason, it is important to keep your meetings with them brief, to-the-point, and positive. Especially when you are requesting support or grant funding, you need to be very prepared. It cannot be emphasized enough how crucial it is to do your homework and anticipate all the questions that might be asked about the request you are making.
The 2021 CAMA Awards of Excellence Submissions
We are pleased to feature the 2021 Awards of Excellence Submissions over the next few editions of e-Brief. These are valuable sources of information and can also be found in the Members Section.
WINNER: 2021 CAMA Professional Development Award – Population Between 20,001 and 100,000: City of Moose Jaw


Succession Planning
In 2017, the City of Moose Jaw launched its Succession Planning project. The City recognized that many senior management employees were nearing retirement and there were too few qualified candidates to succeed many of those senior leadership positions. The City contracted Avail Leadership to conduct a workshop that resulted in clear definitions of what it means to be a leader at the City of Moose Jaw. The very first, most foundational priority for talent management is to establish consistent criteria for performance and promotion at the City. The City also identified 12 "Critical Positions" at the City and the need to identify and recruit internal candidates now. Today the City of Moose Jaw has 50 Career Owners enrolled in the succession planning program, mentored by 17 trained Career Coaches. Of the 10 employees nominated for Critical Positions, two have advanced to Critical Positions in the past three years. The City of Moose Jaw has also stepped to the plate to support Career Owners in their personal development plans, from one-off courses to workshops, online training and MBAs.
WINNER: 2021 Willis Award for Innovation – Population Between 20,001 and 100,000: County of Lennox & Addington


"It's OK to not be OK" – Lennox & Addington's Corporate Peer Support Program
Lennox and Addington's Paramedic Services department realized several years ago that having a peer support program in place after experiencing a "bad call" or when they had personal issues, made a huge difference in their mental health. In late 2019, the County of Lennox and Addington began working with the existing paramedic peer support program volunteers, as well as the County's H&S Committees to develop a corporate peer support team.

The Peer Support Team (PST) provides confidential peer-based debriefings (individually or as a group) to any employees who experience work-related trauma or incidents and/or during times of other stressful work or personal events. Team members were nominated by their peers, went through a selection process and were provided training on how to support their peers. There are PST members from every County department including front line workers as well as managers.

In early 2020, with the onslaught of the COVID-19 pandemic, when many services were being scaled back, the PST realized the importance of providing this service to their co-workers and doubled-down on their efforts, launching the program months earlier than anticipated.
WINNER: 2021 Professional Development Award –Population Under 20,000: Municipality of the Hastings Highlands

Succession Planning in Hastings Highlands
As part of the municipality's Strategic Plan, Council approved a succession planning program that is experiencing significant success for not only Hastings Highlands but for the entire municipal sector. The program itself, created in-house, has been shared with audiences across Ontario and North America and continues to gain ground across the sector.

"It begins with seeing our employees as critical municipal assets and recognizing them as investments for the municipality's future," said Mayor Vic A. Bodnar. Even though Hastings Highlands is in the business of delivering safe and affordable public programs and services, the municipality is building a culture around people. "In Hastings Highlands, our product is our people," said Chief Administrative Officer David Stewart.

The municipality has created an innovative succession planning program for identifying and developing people with the potential to fill key leadership positions. The program was created to address an immediate staffing crisis need in Hastings Highlands and the entire municipal sector as the Ontario Municipal Employees Retirement System (OMERS) released alarming data that 118,000 of the 180,000 current members could retire as of 2020.
Communities Across Saskatchewan To Benefit From The Provincial Traffic Safety Fund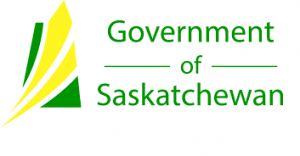 Numerous road safety initiatives ranging from digital speed signs to speed bumps and sidewalks are coming to communities across Saskatchewan, thanks to the Provincial Traffic Safety Fund. Twice each year, the Provincial Traffic Safety Fund grants are awarded to communities, using a portion of the proceeds from photo speed enforcement (PSE) locations in the province.

Traffic safety initiatives (including projects, equipment, programs and public awareness) must focus on one of the specified priority areas, including speeding, impaired driving, distracted driving, occupant protection and intersection safety.
Applications are evaluated by the PSE Committee, which is made up of representatives from the Saskatchewan Urban Municipalities Association, the Saskatchewan Association of Rural Municipalities, the Prince Albert Grand Council, the Saskatchewan Association of Chiefs of Police, the Ministry of Justice, the Ministry of Highways and SGI. Applicants must include a well-defined action plan, as well as specific, measurable traffic safety objectives and evidence-based information.
The PSE Committee will start accepting applications for the next round of Traffic Safety Fund grants on July 1, 2021. The deadline for applications is September 30, 2021. Application information can be found here at
https://www.sgi.sk.ca/community-grants-programs
WELCOME NEW MEMBERS!
Jeff Simpson, Director of Operations, Mackenzie County, AB
Ian Dunlop, Chief Administrative Officer, Village of Kaslo, BC
Clayton Postings, Chief Administrative Officer, Village of Cumberland, BC
Laura Swain, Interim Chief Administrative Officer/General Manager of Corporate Services, Parkland County, AB
Grady Stephenson, Chief Administrative Officer, Town of Carberry, MB
Scott Vokey, Editor and Publisher, Municipal World, Union, ON
Sheridan Graham, Chief Administrative Officer, Deputy Clerk & Deputy Treasurer, The County of Peterborough, ON
CAMA e-Brief is published every two weeks. Watch for the next issue on: The week of July 26, 2021


To view the last CAMA e-Brief, visit: http://www.camacam.ca/archive

Job Scene is distributed every week. The Next issue will appear on: July 19, 2021


To view the latest Jobs go to: http://www.camacam.ca/jobs

CAMA is a non-profit association open to all senior managers dedicated to improving municipalities in Canada.
Canadian Association of Municipal Administrators
PO Box 128, Station A
Fredericton, NB E3B 4Y2
CANADA