Membership Campaign A Huge Success!
CAMA is pleased to welcome 21 new members to our Association as a result of our very successful membership development campaign that was launched this summer!
Congratulations to new CAMA member
Victoria Rabb
, General Manager of Corporate Services with the City of Kitchener, Ontario and to
Dan Chapman
, Chief Administrative Officer (also of Kitchener) who referred Victoria to CAMA. They have both won Visa Gift Cards which they have donated to local charitable organizations!
Please continue to help us spread the word about why CAMA membership is valuable to you! Consider who in your organization is ready for leadership development, as well as neighbouring local government leaders who would benefit from access to CAMA's resources.
Please pass along the link to the latest
video
to potential CAMA members, with a personal note as well as a reminder that as a special offer for this campaign, new members will receive 50% off our already great value membership fees for the first year.
Thanks for your participation in this campaign – there is strength in numbers!
Canadian Dinner at the 2018 ICMA Conference - Baltimore
CAMA members who are attending the upcoming ICMA Conference being held in Baltimore from September 22-26, 2018 are invited to the Canadian Dinner which will be held on Monday, September 24th, 2018 at 6:30 p.m. at Leinenkugel's Beer Garden. Details have been sent directly to you via e-mail. We look forward to seeing you there!

CAMA 2019 Annual Conference - Hilton and Delta Room Blocks Sold Out

The 48th Annual CAMA Conference will be held in Québec City from Monday, May 27th, 2019 to Wednesday, May 29th, 2019 at the Hilton Quebec and the Convention Centre. The room blocks at the host hotel, the Hilton Québec (connected to the Convention Centre) and the overflow hotel the Delta Québec (also connected to the Convention Centre) are both SOLD OUT.

Other hotel recommendations located close to the Convention Centre are as follows:
Marriott Downtown Québec (850 Rue D'Youville) – 418-694-4004
Palace Royale (775 Boulevard Honoré-Mercier) - 418-694-2000
Chateau Laurier (1220 Place George V O) – 418-522-8108
The Full Conference Program and on-line registration will be available at the
end of February 2019
. All other Conference information can be found on the
website
.
We look forward to seeing you next May 2019!
Energy Innovations Forum --Fredericton, NB
With New Brunswick laying the foundation for smart grid and smart city leadership on a global scale, this 2
nd
annual
forum
will explore state-of-the-art innovations in energy technologies, new energy transaction models, and digitization of the industry, as well as the developments, challenges and evolving business opportunities in the smart energy sector. Hosted by the Smart Grid Innovation Network (
www.sgin.ca
) the event welcomes engineering and ICT professionals, smart energy businesses and vendors, utilities, municipal leaders and planners, policymakers, regulators, NGOs, trades, and training institutions. Hear from the innovators already creating this new energy future and network with international, national and regional leaders to spark ideas and partnership opportunities you can create here and take across the globe.
www.EnergyInnovationsForum.ca
Request for Proposals for CAMA Political Acumen Toolkit - Deadline August 14, 2018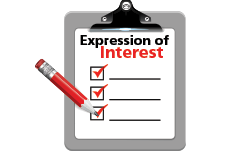 CAMA is seeking assistance from a professional consultant with technical expertise in municipal government and political acumen to develop an online toolkit that will support Chief Administrative Officers and Direct Reports/Aspiring CAO's, and the next generation of leaders that are already in local government jobs so that they are better prepared to move in to leadership positions.
Click here
for the Request for Proposals.
The deadline for submission is Tuesday, August 14th, 2018 at 3:00 p.m. Local Time.
The Effects of Global Population Shifts and How It May Be a Good News Story for Canada
Discover how population fluctuations will reshape the social, political and economic landscape of the world and in what ways it is a
good news story
for Canada, from author and journalist John Ibbitson, keynote speaker at CPA Canada's 2018 Public Sector Conference. If you're a financial professional in the public sector or work for a not-for-profit that follows PSAB standards, this
annual event
in the nation's capital is the place to be. Other keynote speakers include: Peter Wallace, Secretary of the Treasury Board of Canada and Shawn Kanungo, Strategist.
Protecting the Smart City
While municipalities are being tasked with digital transformation projects, they are increasingly becoming targets of cybercrime. With constrained resources and managing critical infrastructure, how do you engage and enable employees to reduce their cyber risk by making smarter cyber security decisions? The task can be overwhelming. The right tools are critical when combatting todays cyber threats in an effective and scalable fashion.
At the 2018 CAMA Conference in Fredericton, David Shipley the CEO of Beauceron Security, provided insight into how to manage a comprehensive cyber security program that is educational in nature, engaging, and allows you to measure and benchmark your results. To learn more about the City of Fredericton launching their first city-wide cybersecurity awareness program, read this quick
case study
.
FEATURED CAMA AWARD SUBMISSIONS
Digital Kitchener: Kitchener's Approach to a Smart City
Kitchener has always had a reputation for being a community with foresight. A place where the dreamers and doers come together, share ideas and make great things happen. Innovation is not what we do – it's who we are. We constantly strive to introduce new ways of thinking and doing to improve the lives of citizens.

Digital Kitchener is our community's response to the "smart city" movement. It is a strategic vision that weaves together the great aspirations and ideas citizens have talked so passionately about. A vision to use information and technology as a means, not an end; to transform services the City of Kitchener provides and unlock potential within our community.

Digital Kitchener focuses on four foundational themes:
Connected - building smarter infrastructure to become a more competitive, more productive and more attractive place to live and work.
Innovative - inspiring a community of creative minds to drive change that has a meaningful impact.
On Demand - improving access to open data and online services to increase engagement and productivity.
Inclusive - improving digital literacy and access so that Kitchener can be a community where no citizen is left behind.
The City of Kitchener submitted a nomination to the 2017 CAMA Awards of Excellence Program under the Willis Award for Innovation Category for municipalities with a population Over 100,000. If you would like to see their full submission please visit the
CAMA Member's Section
, Awards of Excellence/Best Practices section and search "City of Kitchener". If you would like more information please contact Dan Chapman at 519-741-2200 ext. 7350 or
[email protected]
City of Markham Cat Adoption and Education Centre
Markham's Cat Adoption and Education Centre (CAEC) model was initiated by City Council in 2015 to enhance the municipality's animal service delivery through innovation and community partnerships. The City's primary goal was to reduce its cat euthanasia rates by facilitating the adoption of over 200 cats annually. Also of significant importance was also the provision of animal education and volunteer opportunities for the community at large.
The CAEC is the first of its kind in the Greater Toronto Area (GTA) and the first cat adoption storefront in Ontario to be funded by a municipality. The daily operation of the CAEC is managed by the Ontario Society for the Prevention of Cruelty to Animals (OSPCA) and trained volunteers, under the direction of Markham staff.
Uniquely located in the City's Thornhill Community Centre and Library, the CAEC is helping to redefine the traditional concept of a municipal community centre (community includes four-legged family members). It is home to an average of 17 cats on a daily basis and offers a number of community programs. These include partnerships with the local Library on reading therapy for children, anxiety therapy programs and a Future Vet program.
The City of Markham submitted a nomination to the 2017 CAMA Awards of Excellence Program under the Willis Award for Innovation Category for municipalities with a population over 100,000. If you would like to see their full submission please visit the
CAMA Member's Section
, Awards of Excellence/Best Practices section and search "City of Markham". If you would like more information please contact Christy Lehman, Acting Supervisor, Licensing and Standards at 905 477 7000 Ext 2131 or
[email protected]
District Energy Implementation
Richmond recognized early the benefits of district energy as a key strategic initiative for advancing sustainable community energy systems which reduce long-term costs, energy use and greenhouse gas (GHG) emissions. In 2009, the City started by completing a number of studies to assess the potential for a district energy for space heating and cooling and domestic hot water using alternative energy sources. Seven years later, the City has:
Implemented the Alexandra District Energy Utility (ADEU) system that uses ground source energy (geo-exchange system) to serve over 1.1 million square feet of building floor area;
Incorporated a wholly-owned corporation – Lulu Island Energy Company (LIEC) – for managing district energy initiatives on the City's behalf;
Implemented the Oval Village District Energy Utility (OVDEU) system that is designed, financed, built and operated through novel partnership between the LIEC and a private utility;
Secured over 8,000 "district energy-ready" residential units through rezoning, ensuring the necessary demand for energy services needed to support a low-risk investment environment;
Completed a thermal energy load map to assess opportunities and assessed renewable heat recovery opportunities
The City of Richmond submitted a nomination to the 2017 CAMA Awards of Excellence Program under the Willis Award for Innovation Category for municipalities with a population Over 100,000. If you would like to see their full submission please visit the
CAMA Member's Section
, Awards of Excellence/Best Practices section and search "City of Richmond". If you would like more information please contact Alen Postolka at 604-276-4283 or
[email protected]
WELCOME NEW MEMBERS!
Marc Rouleau, Directeur général, Ville de Candiac, QC
Tristan Urquhart, Chief Administrative Officer, Hamiota Municipality, MB
Paul Gill, Chief Administrative Officer, City of Maple Ridge, BC
Charles Croll, Chief Administrative Officer, Grandview Municipality, MB
CAMA e-Brief is published every two weeks. Watch for the next issue on: The week of August 22, 2018
To view the last CAMA e-Brief, visit: http://www.camacam.ca/archive
Job Scene is distributed every week. The Next issue will appear on: August 13, 2018
To view the latest Jobs go to: http://www.camacam.ca/jobs
To have an item included in e-Brief, please contact

[email protected]


To unsubscribe from this list simply reply to this email, or send an email to

[email protected]

, Subject: UNSUBSCRIBE.
PLATINUM SPONSOR
GOLD SPONSOR
CAMA is a non-profit association open to all senior managers dedicated to improving municipalities in Canada.
Canadian Association of Municipal Administrators
PO Box 128, Station A
Fredericton, NB E3B 4Y2
CANADA