Time To Renew Your CAMA Membership!
The CAMA membership renewal invoices for the April 1st, 2017 to March 31st, 2018 year were mailed out the second week of January and are due by March 31st, 2017. You can renew your membership online by Visa or Mastercard using your CAMA ID number (noted on your invoice) at
http://www.civicinfo.bc.ca/cama/membership.asp
or by sending a cheque to the CAMA National Office. We look forward to your continued membership with CAMA!
Please note that you will require your membership e-mail address to register on-line for the 2017 Conference.
2017 CAMA Conference Program and On-Line Registration Available at the End of February!
The 2017 Annual CAMA Conference will be held in Gatineau from May 29-31, 2017 at The Hilton Lac Leamy Hotel. This year's Conference theme is "Exploring What's Head For Local Government". The program and on-line registration for this event will be made available at the
end of February 2017
. Watch for details in the future. All Conference details are available on the
website
Facing New Frontiers: Leadership without Borders --Institute of Public Administration of Canada
The conference theme is focused on looking forward–preparing for the next decade. Whether the new frontier is defined by the digital age, increased globalization and global competition, climate change and other threats to our environment, economic disparity, or other known and unknown variables, public sector institutions and leaders must be prepared to meet those challenges. Acquire insights on and learn how you and your organization can lead in meeting these challenges. For program details and to register
http://www.ipac.ca/Leadership2017
Third Annual OGRA Emerging Municipal Leaders Forum
Ontario's municipalities are the most responsive form of government when it comes to citizens' day-to-day needs. Yet, many continue to underestimate the importance of local governments – including students considering their future career options. At the 2017 OGRA Conference, students, recent grads, and interns will have the opportunity to speak directly with municipal leaders about the important work they do every day.

The Emerging Municipal Leaders Forum will feature a panel of leaders from both the elected and civil servant sides of municipal government. These individuals will share their thoughts and experiences with students interested in a career at the local level. Students in attendance will hear what it takes to succeed and learn how the industry is evolving. A significant amount of time will be allocated for questions.

New for 2017: The panel discussion will be followed by a networking session. Students will have the opportunity to talk to municipal leaders looking to engage with students interested in a career in municipal government. If you are a municipal employee or politician looking to speak directly with talented young individuals, please let organizers know you'll be attending by contacting Thomas Barakat at [email protected].
Zero Carbon Initiative call for pilots now open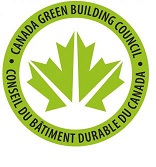 The
Canada Green Building Council® (CaGBC)
launched a
call for Canadian projects to participate
in a two-year immersion program for developers and designers undertaking near-net zero developments in new or existing buildings across Canada. The deadline for expressions of interest is Monday, February 20. Chosen pilots will play a leadership role as first-to-market projects for verification under CaGBC's Zero Carbon Building Standard set to launch in mid-2017. The pilot program is the second stage of the broader
CaGBC Zero Carbon Buildings Initiative
, which champions the move to lower-carbon commercial, institutional and high-rise residential buildings. CaGBC's Initiative also supports the Canadian federal government's targets of a 30 per cent reduction of GHG emissions by 2030. The results of this pilot will assist CaGBC in identifying opportunities to refine its Zero Carbon Standard prior to it being released.
Up to 10 projects from across the country will be accepted to participate in this program, which is focused on new and existing buildings over 25,000 sq. ft., with considerations for various project types including offices, multi-unit residential buildings, schools and libraries, as well as other large buildings. Pilots must represent an approved project with the intention to design and/or develop a near net zero project over the next two years, and who are willing to evaluate their projects
using the five key components from the CaGBC Zero Carbon Framework
. New projects will join
Mohawk College's Joyce Centre for Partnership and Innovation
which, as previously announced, is CaGBC's first pilot and aims to be a carbon-free, environmental leader to students, staff and partners.
Pilot projects will have access to four CaGBC technical expert sessions (two per year), receive proactive promotion as leaders in the industry, and have an opportunity to participate as a highlighted case study at the CaGBC Zero Carbon Summit on May 30, 2017, which makes up a part of
Building Lasting Change
, the CaGBC National Conference. To see a full list of requirements and benefits, visit
CaGBC's Zero Carbon Pilot page now
.
To indicate interest to participate as a pilot project are asked to email Sundeep Virdi, Manager of Advocacy and Policy (
[email protected]
) before February 20, 2017 at 5pm PST, with a short description of their project. They will be contacted to speak and discuss the opportunity by March 6. Due to limited space, we encourage interested parties to reach out to the CaGBC as soon as possible.
Welcome!
Deborah Juch, Deputy Chief Administrative Officer, MD of Opportunity No. 17
Elaine Vincent, Chief Administrative Officer, Town of Okotoks, AB
Anurag Shourie, Partner, Davies, Park & Associaties, Inc., Edmonton, AB
Mike Schwirtz, Chief Administrative Officer, Town of Hinton, AB
Annette Antoniak, Chief Administrative Officer, Regional Municipality of Wood Buffalo, AB
Grant Taylor, Director, Public Works Operations, Town of Richmond Hill, ON
Norm Gale, City Manager, City of Thunder Bay, ON
Arlos Crofts, Chief Administrative Officer, Town of Redcliff, AB
Kevin Scoble, City Manager, City of St. Albert, AB
Carmen D'Angelo, Chief Administrative Officer, Regional Municipaity of Niagara, ON
Kevin Breen, City Manager, City of St. John's, NL
Platinum Sponsor
Gold Sponsors