2016 CAMA E-Brief Partner:
Call for Expressions of Interest for ICMA International Vice-President.
CAMA has been contacted by ICMA with respect to assisting them with a current opportunity in their organization.
Please note that you must be an ICMA member to be considered for this position.
International Vice-President to the ICMA Executive Board
The ICMA Executive Board is seeking the participation of CAMA in identifying candidates for the 2017 nominee for ICMA International Vice-President. This is the seat that Marc Landry (CAMA Second Vice-President and CAO for the Town of Beaumont, AB) currently occupies and whose term ends in September of 2017.
Constitutional amendments approved in 2011 to add a Third International Vice-President to the Board also created regional nominating committees to replace the single ICMA Nominating Committee that had selected nominees in the past. This gives those associations with an ICMA affiliation agreement, such as CAMA, direct involvement and responsibility for the identification and nomination of ICMA Vice-Presidents. Each U.S region has defined a rotation amongst the states. A similar concept has been adopted for affiliated countries in the international region with a dedicated seat for Canada, which currently has more than half of international members. There is a northern hemisphere/southern hemisphere rotation for the other two seats. For 2017, it will be Canada's turn.
Please contact Ms. Jennifer Goodine (
admin@camacam.ca
) for more information on expectations of service for this position, time and travel commitments, financial commitments, and other responsibilities.
The CAMA Board of Directors has adopted the following criteria as they believe that it is important for the nominee to have significant experience as a Chief Administrative Officer, knowledge of ICMA, and significant knowledge of CAMA and CAMA's issues which a present or former CAMA Board member would have:
Must be a Chief Administrative Officer for at least ten years (other combinations of positions and experience will be considered).
Being a current member or a past member of the CAMA Board of Directors would be considered an asset.
Must be available for all required meetings.
Must have knowledge of and be a member of ICMA for at least five years and have been involved in ICMA activities.
Must provide the CAMA Board with a report on a quarterly basis.
Please also note that ICMA has advised that candidates must currently be working directly for a local government, be a Full ICMA member, and have not served on the ICMA Board previously.

Full information on the process is available on the ICMA website.

If you are eligible and interested in this position, please forward a covering letter outlining your commitment to meeting the expectations of service and your involvement with ICMA and CAMA, and your curriculum vitae, to Ms. Jennifer Goodine, CAMA National Office, via e-mail at

admin@camacam.ca by October 31st, 2016.

ICMA has asked CAMA to submit two candidates for their consideration. The ICMA International Nominating Committee will then conduct an interview process and select the nominee by April 2017 for inclusion on the May/June election ballot. The new Vice-President will take office at the October 22-27, 2017 Annual Conference in San Antonio and serve for a three year term.

If you require additional information or have specific questions please don't hesitate to contact Ms. Betsy Sherman, Director, ICMA Member Services at 202-962-3612 or

bsherman@icma.org


We look forward to hearing from you.

Marie-Hélène Lajoie
CAMA President






Federal Government Encouraging Innovative Solutions to Help Prevent and Reduce Homelessness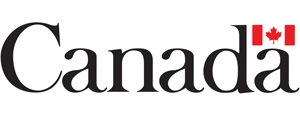 On September 26th, the Honourable Jean-Yves Duclos, Minister of Families, Children and Social Development, announced two calls for proposals under the Innovative Solutions to Homelessness funding stream of the Homelessness Partnering Strategy (HPS). The two calls for proposals are seeking projects with innovative approaches and ideas that aim to prevent and reduce homelessness, particularly among Indigenous Canadians, youth, women fleeing violence and veterans. Both calls open September 26, 2016.

The call for proposals for Microgrants is open until October 21, 2016. Stakeholders and organizations are invited to apply for small-scale project funding of up to $25,000. Projects will focus on exploring effective and innovative practices, tools or initiatives that prevent or reduce homelessness in Canada.

The call for proposals for Contribution Projects is open until November 14, 2016. Stakeholders and organizations are invited to apply for funding of between $25,000 and $500,000 for large-scale pilot projects that aim to test innovative and promising interventions and practices to prevent or reduce homelessness in Canada.
Further Information
CN EcoConnexions community tree planting program to double number of 2017 recipients
CN announced that 50 communities across Canada will be awarded grants of $25,000 to fund local tree planting projects in honour of the nation's 150th anniversary. The 2017 grant awards, the sixth year of the CN EcoConnexions-From the Ground Up program launched in partnership with Tree Canada and Communities in Bloom, double from 25 to 50 the number of communities that have been awarded grants in previous years. Selected communities will each receive a $25,000 grant from CN, and a commemorative plaque and ceremonial tree to be planted in celebration of Canada's 150th anniversary. CN EcoConnexions - From the Ground Up program promotes community sustainability through the greening of municipal and community properties across Canada. CN and its partners, Tree Canada and Communities in Bloom, assist Canadian municipalities and community groups in establishing tree planting and green space enhancement initiatives in a sustainable, environmentally responsible manner.
For more information :
CN - Canadian National Railway Company
www.cn.ca
Ontario Members: Province Partnering with Communities to Build Safer Ontario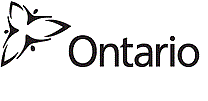 Ontario is helping to build up safer, stronger communities by partnering with community organizations and police services to deliver more than 50 local safety and well-being initiatives. The government's
Proceeds of Crime Front Line Policing Grant
(POC-FLP) will fund 27 projects led by police services this year, and the
Safer and Vital Communities Grant
will support 25 community projects over the next two years.
Projects being funded include:
Multi-agency risk intervention models

Community safety and well-being initiatives

Initiatives that target human trafficking, sexual violence, mental health, at-risk youth, alcohol and drug abuse, senior's safety, and a variety of other risk factors associated with crime and victimization
The two grants will provide a total of nearly $4 million in funding to support community groups and police in working together to develop community safety plans and prevent crime. This year's grants are based on the theme: "Creating a Safer Ontario through Community Collaboration."

Investing in community safety and well-being is part of the government's economic plan to build Ontario up and deliver on its number-one priority to grow the economy and create jobs. The four-part plan includes helping more people get and create the jobs of the future by expanding access to high-quality college and university education. The plan is making the largest infrastructure investment in hospitals, schools, roads, bridges and transit in Ontario's history and is investing in a low-carbon economy driven by innovative, high-growth, export-oriented businesses. The plan is also helping working Ontarians achieve a more secure retirement.
Quick Facts
The POC-FLP Grant is funded by seized assets that have been forfeited to the government as proceeds of crime following criminal prosecutions.

Since 2010, this POC-FLP Grant has provided more than $16 million in funding for 184 community safety projects.

Established in 2004, the Safer and Vital Communities Grant has allocated approximately $8.6 million to support local crime prevention initiatives.
For more information: Ontario Government www.ontario.ca
CAMA Awards of Excellence Presented by Ravenhill Group Inc.
Ravenhill Group Inc. proudly presented the CAMA Awards of Excellence at the 44th Annual Conference held in Jasper, Alberta. Ravenhill Group is Canada's municipal search specialists, meeting the growing demand for excellent Chief Administrative Officers and other municipal leaders through ethical head-hunting™. Ravenhill does this by bringing the very best men and women face to face with the opportunity in a municipality … an opportunity that they were unaware of because - simply put - they weren't thinking of a job change. Please visit:
www.ravenhillgroup.com
for more information.
City of Moncton, NB: Winner of 2016 CAMA Environmental Award (20,001 - 100,000 population)
Left to Right: Bruce Malcolm, President, Ravenhill Group Inc.; Jacques Dube, former CAO for the City of Moncton; Don MacLellan, CAMA Past President; Marc Landry, CAMA Representative for Alberta and NWT/2016 Awards Chair



The City of Moncton, NB has received national recognition for its Naturalized Stormwater Management Guidelines from the Canadian Association of Municipal Administrators (CAMA). The City was presented with the 2016 CAMA Environmental Award, in the 20,001 to 100,000 population category, during CAMA's national conference in Winnipeg,

The guidelines have the overall goal and objective of developing sustainable stormwater management approaches that simulate the natural environment, serve as an amenity to the community and function efficiently with relatively little maintenance.

Part of the implementation plan identified in the City of Moncton Climate Change Adaptation and Flood Management Strategy (2013) included the need to establish best practices, guidelines and standards for naturalized approaches to stormwater management.

The strategy establishes practices, guidelines and standards for naturalized approaches to stormwater management, utilizing a multidisciplinary approach from a broad range of fields. These standards have been adapted to reflect Moncton's context, in regards to existing standards, local soil types, climate and environmental characteristics.

These guidelines, for new communities and developments, strive to:
Minimize the threat of flooding by simulating pre-development responses to storms as outlined in the City of Moncton Design Criteria Manual for Municipal Services;
Protect receiving water bodies and surrounding wetlands from deterioration in water quality, and prevent erosion or sedimentation of natural wetlands or rivers;
Develop sustainable integrated stormwater systems; and
Enhance and beautify public spaces.
The newly implemented guidelines, unanimously adopted by City Council in February 2016, will help the City of Moncton create a highly desirable and sustainable city that encourages economic prosperity and quality of life while incorporating approaches that support environmental responsibility.






Do you have a story for our next issue?

Let us know by contacting

admin@camacam.ca

Platinum Sponsor
Gold Sponsors