Agencies & Associations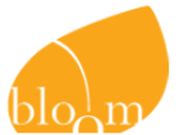 Bloom Centre for Sustainability
Local Government Agency
Mail: 1540 Cornwall Road, Suite 213, Oakville, ON, L5K 2C9
Street: 1540 Cornwall Road, Suite 213
Phone: 905-842-1115
BLOOM@bloomcentre.com
The Bloom Centre for Sustainability (BLOOM) is a leading authority in the area of applied sustainability. For nearly two decades we have developed a successful track record of bringing together public and private sector interests to drive change, and implement sustainability initiatives that deliver economic, environmental and social benefit.
Staff
| Name | Position | Professional Category(s) |
| --- | --- | --- |
| Kevin Jones | President and CEO | Chief Administration |
Please note: Information provided on this page may not be used for sending unsolicited commercial electronic messages.
Organization Resources
Back to Top