Agencies & Associations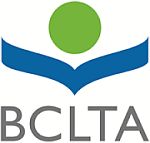 BC Library Trustees' Association
Local Government Agency
Mail: PO Box 4334, Station Terminal, Vancouver, BC, V6B 3Z7
Phone: 604-913-1424
Fax: 604-913-1413
[email protected]
The BCLTA, which was founded in 1977, represents the boards and trustees that govern local public libraries in British Columbia. We represent over 65 library boards and more than 650 library trustees who volunteer their time on library boards throughout the province. Our mission is "To support and represent trustees in advancing public libraries." Therefore, we strive to provide a range of services to trustees and boards to make them leaders in BC's library community.
Staff
| Name | Position | Professional Category(s) |
| --- | --- | --- |
| Barbara Kelly | Executive Director | Chief Administration |
| Jan Thomas | Administrative Assistant | Office Administration |
Please note: Information provided on this page may not be used for sending unsolicited commercial electronic messages.
Back to Top