Agencies & Associations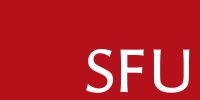 Centre for Sustainable Community Development
Research Institute or Group
Since its founding in 1989, the goal of the SFU CED Centre has been to encourage accountable, sustainable and appropriate community economic development in British Columbia. The CED Centre has accomplished this by provided research, training and advisory services to the CED sector in BC through a team of associates drawn from the University and CED practice.
Mail: TASC2 8800 , Simon Fraser University, Burnaby, BC, V5A 1S6
Street: 8888 University Drive
Phone: 778-782-8787
Fax: 778-782-8788
Email:
scdadmin@sfu.ca
Staff
Please note: Information provided on this page may not be used for sending unsolicited commercial electronic messages.
Map
Back to Top